Djoković: Właściwie sam oddałem to zwycięstwo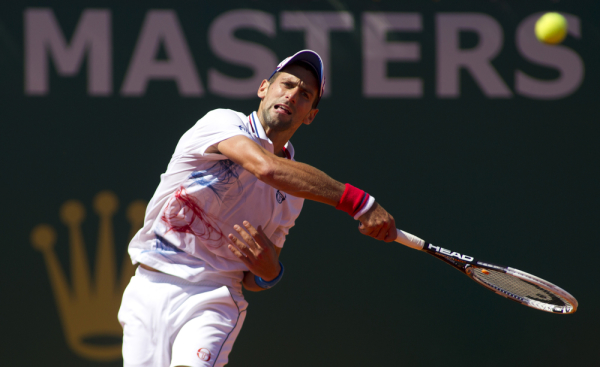 We wtorek Szwajcar Roger Federer wygrał w dwóch setach z Serbem Novakiem Djokoviciem i zapewnił sobie awans do półfinału Finałów ATP World Tour w Londynie:

- Taki jest sport i czasami zdarzają się przegrane pojedynki. Pozytywną rzeczą jest fakt, że w Finałach ATP World Tour jest faza grupowa, więc ciągle mam szansę na awans

- mówił na konferencji prasowej "Nole".
-
Muszę przyznać, że że znakomicie zmieniał rytm akcji, w wymianach za każdym razem odgrywając mi inną piłkę. Często używał slajsa, ale też rotacji topspinowej, co było bardzo mądre
- skomentował lider rankingu ATP, ale na zmartwionego nie wyglądał.
-
"Maestro" poruszał się bardzo sprawnie i był efektywny. Ja za to popełniłem wiele niewymuszonych błędów. Sądzę, że właściwie w drugim secie oddałem mu zwycięstwo -
przyznał serbski tenisista.
Federer siódmy rok z rzędu zagra w półfinale Turnieju Mistrzów. Pokonując Djokovicia Szwajcar wygrał 50. mecz w karierze w Masters
Źródło: asinfo.
Bonus 350 PLN dla nowych graczy u najpopularniejszego bukmachera w Polsce
200 PLN cashback dla nowych graczy. Zacznij grać bez ryzyka
Odbierz bonus 400PLN na start i korzystaj z szerokiej oferty zakładów i wysokich kursów
Wpisz kod 'meczyki' i wpłać min. 100zł, a poza bonusem 100% do 600zł, otrzymasz też dodatkowych 50zł na start!