Formuła 1 nie będzie krótsza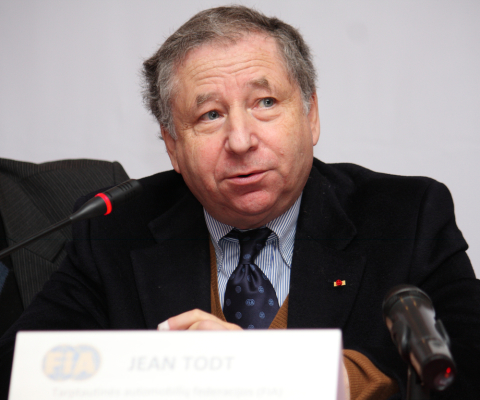 Prezydent FIA Jean Todt zajął stanowisko w sprawie pojawiających się ostatnio sugestii sugerujących skrócenie weekendów wyścigowych Formuły 1.
Trzydniowy format weekendów miałby być skrócony do soboty i niedzieli - a to z powodu problemów, jakie dotąd pojawiały się przy okazji piątkowych treningów. Todt jednak odciął się od spekulacji:
- Jest wielu ludzi i wiele pomysłów, ale do tej pory nie mieliśmy żadnej propozycji, która byłaby lepsza od obecnej sytuacji. Gdyby propozycja stanowiła wyraźny krok naprzód, to nie jesteśmy przeciwni. Ponadto nie jestem promotorem, a trzeba na to spojrzeć z jego punktu widzenia, bo to oni finansują te weekendy
- powiedział cytowany przez autoklub.pl. 
Źródło: autoklub.pl
200 PLN cashback dla nowych graczy. Zacznij grać bez ryzyka
Bonus 350 PLN dla nowych graczy u najpopularniejszego bukmachera w Polsce
Wpisz kod 'meczyki' i wpłać min. 100zł, a poza bonusem 100% do 600zł, otrzymasz też dodatkowych 50zł na start!
Odbierz bonus 400PLN na start i korzystaj z szerokiej oferty zakładów i wysokich kursów