Kvitova: Szarapowa grała zbyt dobrze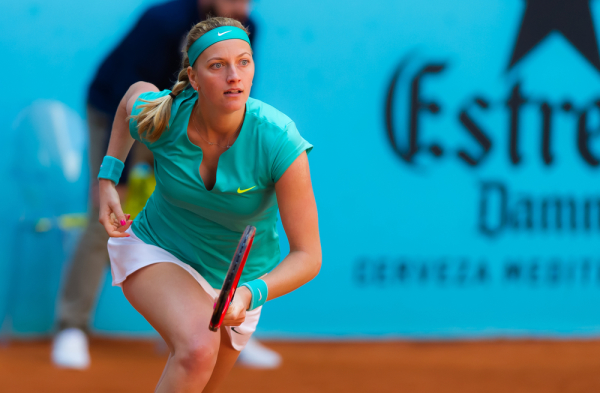 W niedzielę Petra Kvitova i jej koleżanki wywalczyły w Pradze Puchar Federacji. W finale Grupy Światowej pokonały Rosjanki 3:2, zdobywając decydujący punkt po wygranej w deblu. Wcześniej jednak Petra nie poradziła sobie z Marią Szarapową.
 - Dałam z siebie wszystko na korcie, ale to nie wystarczyło. Chciałam zdobyć punkt, by Karolinie było łatwiej, ale rywalka mi na to nie pozwoliła
- mówiła Czeszka.
- W drugim secie miałam swoje szanse, ale Maria zagrała zbyt dobrze. W trzeciej partii ciągle było wszystko możliwe, ale w jednym gemie zrobiłam dwa podwójne błędy i to był chyba kluczowy moment tego starcia
- zauważyła Kvitova.
- Wydaje mi się, że w pewnym momencie straciłam moje zdolności motoryczne i grałam trochę ekstrawagancko. Jednak dałam z siebie wszystko na korcie
- zapewniła.
A jak Czeszka oceniła dyspozycję Rosjanki?
- Wchodziła w kort i wykorzystywała możliwości swojego bekhendu. Lepiej też serwowała. Starałam się jej dorównać, ale mi się nie udało
- podsumowała.
Źródło: asinfo.
Bonus 350 PLN dla nowych graczy u najpopularniejszego bukmachera w Polsce
200 PLN cashback dla nowych graczy. Zacznij grać bez ryzyka
Odbierz bonus 400PLN na start i korzystaj z szerokiej oferty zakładów i wysokich kursów
Wpisz kod 'meczyki' i wpłać min. 100zł, a poza bonusem 100% do 600zł, otrzymasz też dodatkowych 50zł na start!