"Sprawię, że Kliczko będzie wyglądał jak idiota"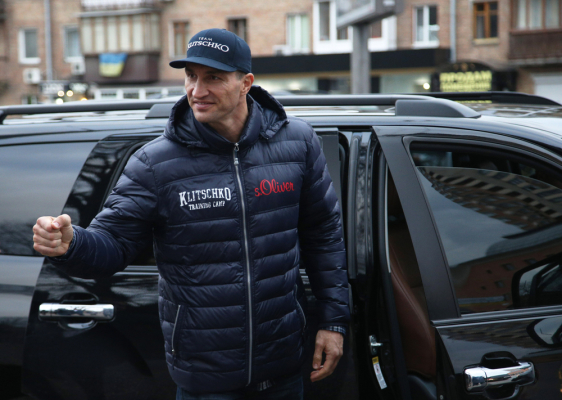 Tyson Fury już 28 listopada zmierzy się na ringu z Władimirem Kliczko. Brytyjski pięściarz przed walką jest pewny swego. 
Stawką walki będą mistrzowskie pasy WBA, WBO, IBF oraz IBO. Pojedynek obędzie się na stadionie piłkarskim w Dusseldorfie w Niemczech. Tyson Fury zapowiada, że na ringu upokorzy swojego rywala.
-
Sprawię, że Kliczko będzie wyglądał jak idiota. Upokorzę Władimira, wyjdzie na głupka, a na to wszystko będzie patrzyło 60 tysięcy widzów. Nie zamierzam boksować przez dwanaście rund, znokautuję go. To będzie łatwy pojedynek -
zapewnił Brytyjczyk cytowany przez portal sportowefakty.wp.pl.
Władimir Kliczko to aktualny mistrz świata organizacji IBF, WBO, IBO oraz superczempion WBA. W swojej bokserskiej karierze stoczył 67 walk, z czego wygrał 64, a 53 przez nokaut. Jego przeciwnik, Tyson Fury, to mistrz Wielkiej Brytanii w wadze ciężkiej oraz mistrz federacji CBC, na ringu walczył 24 razy i 24 razy zwyciężał.
Źródło: sportowefakty.wp.pl
Bonus 350 PLN dla nowych graczy u najpopularniejszego bukmachera w Polsce
200 PLN cashback dla nowych graczy. Zacznij grać bez ryzyka
Wpisz kod 'meczyki' i wpłać min. 100zł, a poza bonusem 100% do 600zł, otrzymasz też dodatkowych 50zł na start!
Odbierz bonus 400PLN na start i korzystaj z szerokiej oferty zakładów i wysokich kursów