{{periods_name[current_period]}}
{{event.time}}'
{{event.extra}}'
{{event.person_1_name}}
({{event.person_2_name}})
(asysta {{event.person_2_name}})
{{event.time}}'
{{event.extra}}'
{{event.person_1_name}}
({{event.person_2_name}})
(asysta {{event.person_2_name}})
Zakończony
Zakończony
Przerwa
Trwa {{time}}' + {{extra}}'
Statystyki meczu
(Aktualizowane co 10 minut)
59%
Posiadanie piłki
41%

13
Strzałów
6

6
Strzałów celnych
3

47
Ataków
46

38
Groźnych ataków
29

6
Rzutów rożnych
1

20
Fauli
7

0
Kartek
0

10
Rzutów wolnych
20

27
Wyrzutów z autów
24

0
Spalonych
3
Skrót meczu
Video dodane przez:
eis
15 wrz 2015 | 21:28
Komentarze
Byłem na tym meczu z moim kumplem, który kibicował Juve. Niestety nie mógł siedzieć w sektorze kibiców Juve, więc jakiś koleś (stewart) powiedział mu, żeby nie cieszył się, jak Juve strzeli gola, bo go wyprosi... No i tak musiał siedzieć nie okazując emocji przy 2. golach swojego ukochanego klubu.

Całkiem inaczej ogląda się mecz w TV niż na żywo na stadionie. W meczu na żywo czas jakoś szybciej mija.

Tego nie pokazali w skrócie, ale "kibice" City zaczęli wychodzić w 89. minucie. City nie ma prawdziwych kibiców, a raczej są to tzw. kibice sukcesu.
Braaawo Juve !! Ważna wygrana! Zastrzyk motywacji ;)
Heh, czyli się myliłem ;\
Dosłownie dwie okazje i obie wykorzystane. Świetna asysta Pogby, godna brakującego maestro no i dobre uderzenie Moraty. Drugą brame zawalił Otamendi, niepotrzebnie się urwał z pozycji, City prowadziło spotkanie ale bez Aguero nie umocnili prowadzenia i mnie to bardzo cieszy jako fana Juve :)
Juve dał rade ! <33 PS Buffon :o
Buffon to jest jednak koleś. Trzyma się świetnie, broni doskonale, jednym słowem niesamowity
Bramkarz jak wino im starszy tym lepszy
Nw czy faulu na Chiellinim nie było :D. Nieźle Juve po ostatnich porażkach w lidzę myślałem, że dostaną z 3:0 a tu miła niespodzianka ;)
City w LM to jakas masakra
gdyby ligi kończyły się właśnie teraz TO: Mistrz Anglii przegrywa u siebie ze spadkowiczem do 2-giej ligi włoskiej. Nie wiem, ale football jest magiczny.
Kazdy krytykuje juve w tym sezonie no to teraz juz mam nadzieje ze przestana Forza Juve!
City w LM jak zawsze mnie zaskakuje co chwila chcą walczyć o najwyższe cele a prezentują się kiepsko co innego w lidze to jakby dwie różne drużyny....
Tak jak myslalem, w City nie ma kto strzelac, ale wynik naprawde zaskakujacy, Juve pokazuje jednak ze sa naprawde klasowa druzyna.
pieknie Juve sobie poradzilo, oczy same sie ciesza na ten wynik. Moze brakowalo przewagi w posiadaniu pilki, ale mamy 1 zwyciestwo co na pewno podbuduje morale zespolu i zacznie sie zdobywanie pkt w lidze. Moze to moja wybujala wyobraznia, ale wierze ze z tym skladem, jak Bianconeri sie zgraja to moga wygrywac w stylu Barceony. Brawo chlopaki, trener tez zasluguje na pochale, wprowadza Sturaro, ktory z minuty na minute gra coraz lepiej. Rosnie dobry defensywny pomocnik. Tylko Cuadrado mnie irytowal z tymi wywrotkami, Max tez sie na niego ostro zdenerwowal. Z dobrej strony pokazal sie Dybala, choc gral krotko. Napastnicy wykonali swietna prace, oby tak dalej. Ladnie zaczelismy zdobywanie punktow teraz czas pokazac pazury w lidze. Forza Juve!!!
Chiellini ładna petarda, świetne ustawienie
Buffon-37 lat i nadal jeden z najlepszych bramkarzy na świecie
cieszy oczy taki wynik :)) po przebudowie składu trudny początek, ale przełamanie przyszło w najlepszym momencie i oby z meczu na mecz było coraz lepsze zgranie i wyniki. Do boju Juve! :)
Biała Dama!! :) Pięknie, oby tak dalej. Życzę im jak najlepiej. :)
A ten frajer Chiellini jak zwykle ma najwięcej do powiedzenia przy utracie bramki. Który sędzia odgwiżdże faul podczas walki w polu karnym? Zapomniał też, że to gra angielska drużyna... Nie lubię tego grajka, bo mimo garbatego nosa i tak zawsze musi się kłócić jaki to on nie jest poszkodowany.
przecież jest Włochem - oni zawsze mają najwięcej do powiedzenia sędziemu, po czym pretensje do całego świata tylko nie do siebie etc
Za co tyle minusów ? Przecież prawde napisał że Chiellini to beksa.
Beksa? hahah nie wiem człowieku co bierzesz... Chiellini to jeden z najlepszych obrońców świata,on dostawia głowe tam gdzie wielu bałoby się wstawić nogę
Faktycznie w tym meczu dołożył głowę tam, gdzie wielu obrońców bałoby się włożyć nogę...
I pewnie przez to ma tak garbaty nos. "Dostawia głowę tam, gdzie wielu bałoby się wstawić nogę" - tylko zauważ, że on nie gra "z głową", bardziej skupia się na wymuszaniu fauli na sędziemu.
Przed meczem było wielu "znawców", którzy Juventus i Chelsea ganili za formę. Teraz mają dokładny przykład, że nie warto oceniać zespołu po kilku pierwszych kolejkach sezonu.
Byłem bardzo ciekawy co pokarze City po świetnym początku w lidze.Niestety wyjście z grupy LM to szczyt możliwości.
Jeszcze City nie wyjdzie z grupy.
Ciekawe co na to właściciele City Allah nie jest dla nich łaskawy
Dostaną po 40 kóz w raju i będą mieli zabawę.
Juve się zrehabilitowało tym meczem za początek sezonu w Serie A!!
Aż miło oglądać takie brameczki ;)

Zajebista cieszynka Moraty i reszty piłkarzy po 2 bramce dla Juve :P
Jakoś anemicznie grało City,mało zaangażowania. Trochę tak,jakby nie chcieli wygrać. Juve konsekwentnie, Mandzukic pasuje do ich stylu.
ale City dało nie napisze czego Juventus wierzył do końca i się udało.
Szczerze to życzę tak udanych sezonów wszystkim z BPL :D
Ta liga jest tak przereklamowana jak PO i PiS w Polskim rządzie, krzyczeć potrafią a w pierd.. jak chuja robią :)
Liga Mistrzów to za wiele dla Angielskiej piłki.
sterling nie jest wart tego hajsu co za niego dali, powinien 2 okazje wykorzystać, głownie przez niego przegrali.
Ale się cieszyłem po 1:1, a po 1:2 się wzruszyłem, FORZA JUVE !!!
Buffon mistrz, utrzymał Juve w grze przy 1:0 dla MC, to na pewno jedna z parad sezonu będzie
{{comment.created_datetime}}
#
Zawodnik
Bramki(karne)
Asysty
Bramki
Asysty
Żółte kartki
Czerwone kartki
Łącznie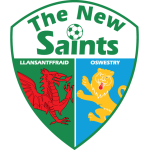 S. Quigley
3 (0)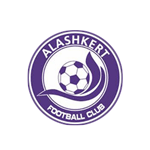 U. Nenadović
3 (0)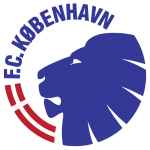 A. Pavlović
3 (0)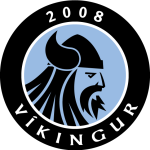 S. Vatnhamar
2 (0)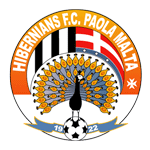 Jorge Pereira
2 (0)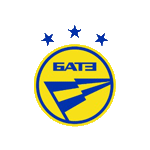 M. Gordeychuk
2 (0)