Legia zawiadomi prokuraturę ws. Pelikana Łowicz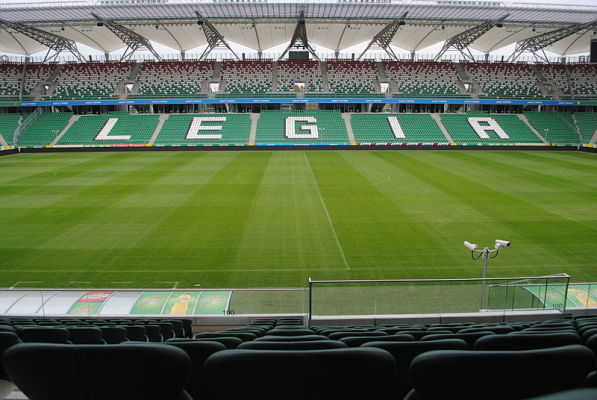 Legia Warszawa zawiadomi prokuraturę w sprawie Pelikana Łowicz. Stołeczny klub ma dowody na to, że ponad dziesięciu graczy trenowało w czasie, kiedy mieli zwolnienia lekarskie i jednocześnie nic im nie dolegało - czytamy na portalu Legia.Net.
Konsekwencja karne z powodu oszustwa i wyłudzenia zwolnień będą groziły indywidualnie zawodnikom oraz całemu klubowi. Wojskowi domagają się walkowera oraz ukarania Pelikana. Sprawą ma zająć się rzecznik ochrony prawa związkowego PZPN, Krzysztof Malinowski.
Sprawa zaczęła się od tego, że Pelikan zgłosił zwolnienia lekarskie czternastu zawodników z powodu grypy jelitowej. Mecz mógł być przełożony, z braku innych terminów, jedynie na 24, 25 lub 26 maja. Legia wybrała pierwszy z wymienionych dni, choć i tak niekorzystny. 25 maja zespół juniorów starszych grał z Lechem Poznań w półfinale Centralnej Ligi Juniorów. Utrudniło to wystawienie dwóch najsilniejszych "jedenastek". Drużyny musiały dzielić się zawodnikami.
Zawodnicy Pelikana mieli zwolnienia lekarskie w dniach 16-20 maja. Towarzyszył temu absolutny zakaz treningów. W klubie z Łowicza wymyślono, że wynajęte zostanie boisko kilka kilometrów dalej, gdzie nikt nie miał odnaleźć ćwiczących piłkarzy. Okazało się jednak, że udało się znaleźć piłkarzy z Łowicza w Sierakowicach Lewych. Poza tym zostali oni nagrani, a także zrobiono tam zdjęcia. Próbowano rozmawiać z przedstawicielami Pelikana, ale ci po usłyszeniu tych informacji kończyli rozmowy. W kolejnych dniach trwało identyfikowanie ich oraz pisanie odpowiednich pism do prokuratury, MZPN-u oraz rzecznika ochrony prawa związkowego PZPN. 
Legia ma mocne dowody na to, że gracze Pelikana trenowali mimo zwolnień lekarskich. Stołeczny klub sprawę zamierza zgłosić do prokuratury. Gracze z Łowicza na własnej sprawie mogą odczuć konsekwencje. W myśl Kodeksu Karnego, uznawane jest to za przestępstwo. Artykuł 270. KK stanowi, że użycie takiego dokumenty podlega grzywnie, karze ograniczenia wolności albo pozbawienia wolności od 3 do lat 5 - przypomina portal Legia.Net. Oczywiste jest, że Wojskowi domagają się także walkowera. Na boisku padł wynik 2:0 dla miejscowych.
Źródło: asinfo.
Bonus 350 PLN dla nowych graczy u najpopularniejszego bukmachera w Polsce
Odbierz bonus 400PLN na start i korzystaj z szerokiej oferty zakładów i wysokich kursów
Wpisz kod 'meczyki' i wpłać min. 100zł, a poza bonusem 100% do 600zł, otrzymasz też dodatkowych 50zł na start!
Postaw pierwszy zakład, a jeśli przegrasz, otrzymasz zwrot utraconych środków. Załóż konto z Meczyków, aby otrzymać 110zł bez ryzyka.