Hiszpańskie media: Neymar namawia Coutinho na transfer do PSG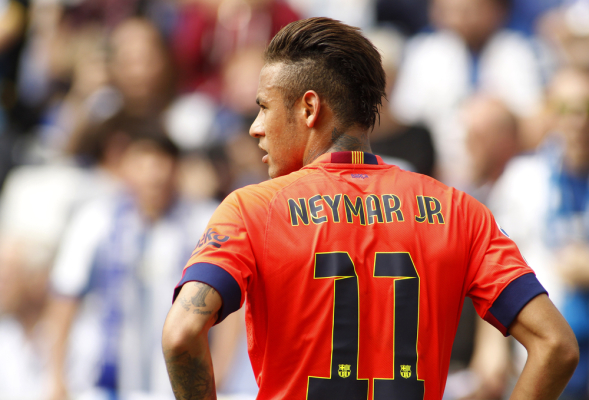 Źródło zdjęcia: Maxisport / Shutterstock.com
W tle bardzo prawdopodobnego transferu Neymara do PSG media łączyły Coutinho z Barceloną. Jednak według doniesień hiszpańskiej prasy do gry w Paryżu pomocnika Liverpoolu namawia właśnie Neymar.
Według rewelacji "Sportu" Neymar, który jest o krok od rekordowego transferu, ma przekonywać rodaka do przejścia, ale nie do klubu z Katalonii, lecz do PSG. Zawodnik Barcelony miał wysyłać wiadomości za pomocą WhatsApp do swojego rodaka, gdyż chce grać z nim w jednym klubie.
Zawodnicy doskonale się rozumieją, znają się od 14. roku życia, kiedy to grali w rozgrywkach młodzieżowych w Brazylii. Okazji do wspólnej gry dostarczają im mecze reprezentacji Brazylii, której są bardzo ważnymi ogniwami.
To totalna nowość w kontekście transferu Coutinho, który dotąd był raczej postrzegany jako następca Neymara w Barcelonie. Czas pokaże, czy rewelacje "Sportu" są zgodne z rzeczywistością.
Źródło: Sky Sports/Sport
Dyskusja 57
Użytkownik usunięty
{{comment.created_datetime}}
(Edytowany)
{{comment.user_score.team_A_name}}
{{comment.user_score.team_A_score}}:{{comment.user_score.team_B_score}}
{{comment.user_score.team_B_name}}
Edytuj (jeszcze przez {{minuteUnit}})
Gracz meczu:
{{comment.user_person.person_name}}
1 kolejka
2 kolejka
3 kolejka
4 kolejka
5 kolejka
6 kolejka
7 kolejka
8 kolejka
9 kolejka
10 kolejka
11 kolejka
12 kolejka
13 kolejka
14 kolejka
15 kolejka
16 kolejka
17 kolejka
18 kolejka
19 kolejka
20 kolejka
21 kolejka
22 kolejka
23 kolejka
24 kolejka
25 kolejka
26 kolejka
27 kolejka
28 kolejka
29 kolejka
30 kolejka
31 kolejka
32 kolejka
33 kolejka
34 kolejka
35 kolejka
36 kolejka
37 kolejka
38 kolejka
Terminarz spotkań
{{match.score}}
{{event.team_A.minute}}'

{{event.team_A.minute_extra}}'

{{event.team_A.minute}}'

{{event.team_A.minute_extra}}'

{{event.team_B.minute}}'

{{event.team_B.minute_extra}}'

{{event.team_B.minute}}'

{{event.team_B.minute_extra}}'
Wyniki na żywo
{{match.status}}
'
{{match.score}}
{{event.team_A.minute}}'

{{event.team_A.minute_extra}}'

{{event.team_A.minute}}'

{{event.team_A.minute_extra}}'

{{event.team_B.minute}}'

{{event.team_B.minute_extra}}'